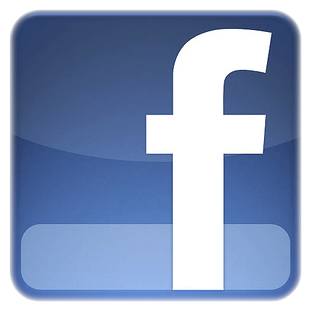 You may have noticed some recent changes to your Facebook page(s). It's always interesting to read the feedback from friends regarding their take on updates to the Facebook pages. Invariably, however, we will all have to succumb as they continue to update the structure of the pages as the site evolves.
HERE ARE SOME OF THE HIGHLIGHTS:
Left column changes:
Tabs have moved to left column underneath the Page picture to be consistent with Profiles.
The Page Profile picture maximum dimensions are now 180×540 px.
The "blurb box" (previously beneath the Page picture) has moved to Info tab.
You can now choose to feature other Pages or specific admins of the Page in the left column.
Top of the Page:
Photostrip: The most recent photos that you post to your Wall and the photos your Page tags of itself will appear here. You can control which 5 recent photos appear here at random by hiding out undesired photos, just like with your user Profile. Note—this area will not include any photos posted by your fans.
The category type you set for your Page is now exposed at the top of your Page, right below the Page name.
Top right corner:
Mutual Friends and Interests: People visiting your page will see the friends and pages they have in common with your page.
Wall filters
Smart "Everyone" Wall filter: Pages now have two Wall filters for users: Posts by Page and a new Everyone filter, providing a new way for people to see the most interesting stories first. As an admin, you'll have additional filters for viewing posts on your page, including Most Recent and Hidden Posts.
Use Facebook As Your Page:
Toggle between your user Profile and the Page(s) that you admin.
Like, comment and post on your Page and other Pages interacting on Facebook as your Page.
Receive Page notifications.
Experience News Feed from your Page's perspective.

Email notifications
Receive notifications when users post or comment on Page. You can change these settings from the new "Your Settings" area within "Edit Page."
Custom Tabs
Facebook will accept custom tabs built using FBML until March 10, 2011, but not after. If you've already invested in building a tab, please note that you have 4 weeks to get it live as is and there is no need to start over.
Any/all custom tabs that are currently live (built in FBML) will continue working the same way as they always have today, and after March 10, 2011. Also, there were no changes to the size of custom tabs – they are still 520px.
Your current custom tabs do not need to be refreshed due to the Facebook Pages Redesign.
Starting now, Facebook is accepting tabs built using iframes. They made this announcement in August and again in December 2010. Tabs built using iframes allow Pages to have robust app experiences on a Page tab, (with FBML, a click would take you away from the Page tab and to a app canvas Page).
Sites/blogs to watch for more Facebook News & Updates: